Seminar presentation topics include: Real Estate Investment, Real Estate Finance, Buying & Selling a Home, First Time Homebuying, Property Tax Reform, Goal Setting & Time Mangement
Kenn Renner is a nationally recognized speaker on the subject of real estate, finance and achievement. He has presented seminars across the Nation for thousands of attendees. They are designed to take complicated subjects and break them down into easy to understand concepts and strategies. Kenn started his speaking career in 1994, teaching first time home buyers how to purchase their first home. He then expanded the presentations into real estate finance & investments - tapping into years of experience in both lending and as a seasoned investor. Traveling to conferences and investment clubs – he garnered a strong reputation of integrity & vision.
Currently he has expanded his presentations to include goal setting & time management with a focus on defining "purpose". These informative and helpful seminars are currently being scheduled at financial institutions, universities, churches and investment clubs. They will also be presented on-line in the form of webinars that will have a potential worldwide reach.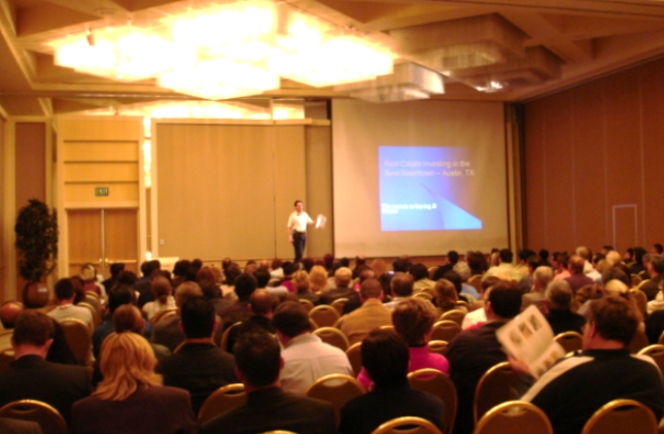 Kenn speaking at the Irvine Hyatt Regency on the topic of real estate investment.